Key steps and issues you need to have covered to ensure successful exporting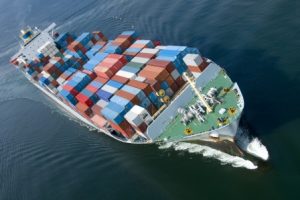 1. Research your Market
What's your Unique Selling Point – USP and will it translate to this new market place?
Does your product or service meet all foreign standards and regulations?
Are there any lessons to be learned from the existing market leaders?
2. Export strategy
What's your strategy and why are you actually looking to sell abroad?
Have you secured your home market first?
Are you geared up to supply your overseas customer?
Are your planning business to business sales or business to consumer?
Direct sales or agent, local distribution or UK dispatch?
3. Advertising and promotion
What's your plan for getting yourself known?– trade fair, adverts, PR and press.
What's your budget? And is it big enough?
Do you know the local customs and trends and does your literature translate?
4. Rules & Regulations
Have you sorted your documents, taxes and tariffs?
Do your products measure up to overseas regulations?
5. Cash flow & Credit – Getting paid on time.
Can your cash flow can take the strain, are you able to cope with extended payment terms?
Have you sorted a line of credit?
How are you going to handle foreign transactions?
6. Packaging & Transport
What's the cost of transport, postage and packaging?
Will your packaging stand up to international regulations and the rigours of transport and handling.
Are your goods insured?
 
7. Keeping in touch, repeat business and after-sales.
What's your policy for keeping in touch with customers, export agents and suppliers?
When's the best time to promote new products and supply all customer types?
Will overseas events or trends influence and effect, transport, payments, product launch or supply?
What's your policy on returns and defective goods?
If done right your business plan will have addressed these issues and your research will have helped indicate if there is:-
A market for your product
An efficient route to market
A profit to be made.
More especially a benefit in Going Global and doing business abroad.
Click here for details of the Enterprise Europe Network.