Network, network, network!
The key to success in launching your business, and to grow, is not just acquiring new skills, but also includes networking and sharing best practice.
It's not who you are, it's who you know – especially in business. And the best way to meet new people that could help your business grow, is by attending networking events.
If you're looking to start and grow your business and really make a splash, book onto some of the top seminars listed  on our 'Other Events' page for entrepreneurs planning their launch, and for businesses looking to grow – we have a bundle of exciting events and seminars on our 'Chamber Events' page.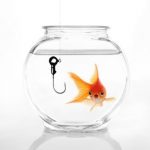 Networking and saying the right things don't come easy to everyone. Click

here

for top tips on Networking.