Recruiting the ethical way.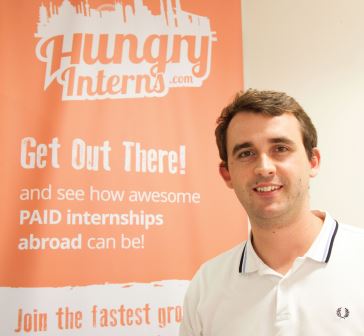 Hungry Interns is a recruitment company placing students and graduates on paid internships abroad. In 2012 Luke Gibbons embarked on a journey to find an internship abroad. He thought it would be a quick, easy and straightforward process.
However, the reality was quite the opposite. He realised that all the recruitment companies were actually asking the students to pay for job opportunities. Something he felt was completely unethical and wrong. As a result Hungry Interns was created – the "leading ethical internship recruitment platform" connecting employers with overseas students and graduates and placing them on internships – for free.
Luke has received support from the Chamber to get the business going including attending workshops and taking advantage of 1-2-1 advice. He has also been successful in gaining a start-up loan.
"With the help of our Chamber adviser we were able to prepare a robust business plan and cash flow representing our first two years of trading, which was submitted to Virgin start up loans."
"Support from the adviser also included constructive action planning and contacts to get started."
More details here: www.hungryinterns.com
Article supplied by the West & North Yorkshire Chamber Business Magazine – Autumn 2015.
For start up guidance, access to start up funding and an introduction to networking contact us at Bradford Chamber:
Tel: 01274 772777